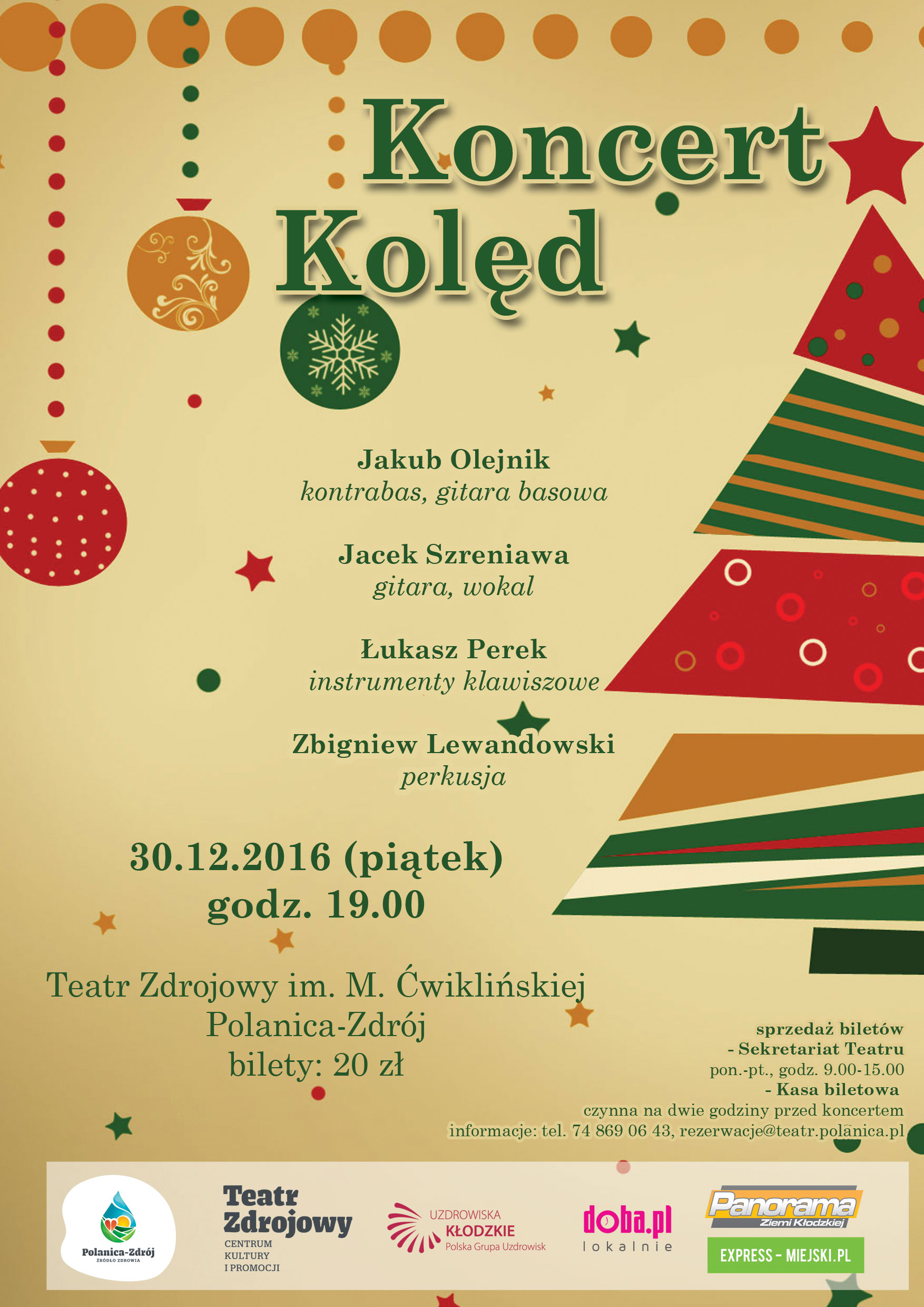 Jakub Olejnik – kontrabasista, gitarzysta basowy. Absolwent wrocławskiej Akademii Muzycznej na kierunkach: klasyka (2002) oraz jazz (2008). Na scenie debiutował w 1999 roku w legendarnym klubie "Rura" we Wrocławiu. Profesjonalną karierę muzyczną rozpoczął już w czasie studiów z zespołem O.K.EJ., z którym zdobywał laury na jazzowych konkursach. Występował na scenach większości krajów Europy. Koncertował na takich festiwalach jak Jazz Nad Odrą, Jazz Juniors, Cologne Jazz Night, Jazz Bez, Jazz Fest Brno, RCK Pro Jazz, Kosokvo Jazz Festival, Jazz Festiwal Košice, Musica Sacromontana, Green Town of Jazz, Era Jazzu czy Przystanek Woodstock. Na scenie grał u boku wielu artystów –  Rory Stuart, Piotr Wojtasik, Krzysztof Kiljański, Piotr Baron,  Caren Karroll, Grzegorz Nagórski, Henryk Miśkiewicz, Kuba Stankiewicz, Dante Luciani, Agata Zubel, Rufus Reid czy Nicolas Simion. Współpracował z raperem i producentem muzycznym L.U.C-em przy tworzeniu projektów multimedialnych 39/89 Zrozumieć Polskę, War-Saw  oraz Ibidem '40. W roku 2013 na festiwalu MusicaSacromontana wystąpił z gwiazdą muzyki flamenco, Carlosem  Piñana. W 2014 roku we Wrocławiu zagrał z nowojorskim gitarzystą, Rory'm Stuartem. W swoim dorobku ma następujące płyty: The Sound Office – Live (2002), Brodski Jazz Quartet – Bolling– Vilensky (2004), Kasia Stankowska – Passions (2005), Gitana – ElectricEklectic, (2006), Elżbieta Woleńska – Claude Bolling: Suite For Flute and Jazz Piano Trio (2007), Chopin Profanum Quartet – Chopin Profanum (2010), L.U.C – WarSaw (2010), Jan Adamczewski – Jan Adamczewski (2011), Kasia Stankowska – Nie ma szczęścia bez miłości (2013). Od roku 2004 prowadzi klasę kontrabasu i gitary basowej na Wydziale Instrumentalnym w Akademii Muzycznej we Wrocławiu, a od roku 2010 również w Instytucie Muzyki na Wydziale Artystycznym Uniwersytetu Zielonogórskiego. W latach 2009 – 2014 był członkiem kadry letnich kursów i warsztatów muzycznych m.in. w Puławach,  Pułtusku, Nysie oraz Lesznie. W roku 2012, podczas Światowego Festiwalu Kontrabasowego, prowadził klasę kontrabasu jazzowego obok takich znakomitości jak Thomas Martin, Catalin Rotaru czy François Rabbath. Obecnie, swoją muzyczną aktywność koncentruje na prowadzeniu własnego kwartetu oraz trio, współtworzy  zespoły: Ferja, The 5th Season i Cafe Tango. Współpracuje także z Teatrem Muzycznym Capitol we Wrocławiu, Teatrem Polskim we Wrocławiu,  Narodowym Forum Muzyki. Jest w trakcie realizacji przewodu doktorskiego w Akademii Muzycznej we Wrocławiu, jednocześnie pracując nad materiałem na autorską płytę.
Jacek Szreniawa – wokalista, multiinstrumentalista, kompozytor, aranżer. Posiada dyplom Wyższej Szkoły Pedagogicznej w Zielonej Górze – Wydział Pedagogiczny, kierunek Wychowanie Muzyczne. W swoim dorobku ma udział w wielu festiwalach, min. Rawa Blues, Festiwal Country w Mrągowie, finał programu TV "Droga Do Gwiazd". Ponadto pedagog oraz od grudnia 2006 r. aktor komediowy i dramatyczny Teatru Naszego (udany debiut w tragifarsie "Wigilia"). Uosobienie skromności i profesjonalizmu. Umiejętnie dzieli się swoją wiedzą i talentem z dziećmi i młodzieżą w założonej i prowadzonej przez siebie szkole muzycznej w Jeleniej Górze.
Łukasz Perek – pianista, puzonista, aranżer. Ukończył Akademię Muzyczną we Wrocławiu. Swoją działalność dzieli między muzykę jazzową a teatralną. W latach 1999-2003 z kwintetem O.K.E.J. i innymi zespołami grał na festiwalach jazzowych takich jak "Jazz nad Odrą (wyróżnienie), "Bielska Zadymka Jazzowa", "Jazz Juniors" (dwukrotnie – III i II miejsce), "Regensburg Jazz Festival", "Trotzberg Jazz Daysh. Koncertował w Dusseldorfie, Kolonii, Amsterdamie, Paryżu. Regularnie współpracuje z wrocławskim aktorem i wokalistą Mariuszem Kiljanem oraz muzykami jazzowymi, min. z saksofonistami Tomaszem Pruchnickim i Sławomirem Dudarem. Od 2002 r. wchodzi w skład kwartetu wokalistki jazzowej Kasi Stankowskiej, z którą w 2012 r. nagrał płytę z muzyką Władysława Szpilmana. W 2008 r. był kierownikiem muzycznym konkursowej części Festiwalu Piosenki Francuskiej "Chantons á Wrocław".  W latach 2003-2009, oraz 2011-2014 prowadził Big-Band Oława i Big-Band Jelcz-Laskowice, dla którego aranżował zarówno muzykę jazzową, jak i rozry wkową.
Zbigniew Lewandowski – muzyk,  perkusista, kompozytor, aranżer. Współpracował z wieloma muzykami z czołówki polskiego i światowego jazzu. Szczególnie znany jako nauczyciel gry na perkusji – regularnie prowadzi zajęcia warsztatowe (m.in. Blues nad Bobrem, Blues Express), nagrał też dla TVP cykl programów o tematyce perkusyjnej. Występował w pierwszym składzie super grupy lat 80-tych String Connection dowodzonej przez Krzesimira Dębskiego. Grał w kwartecie pianisty Wojciecha Kamińskiego, by już w 1982 roku zostać liderem własnych zespołów od kwintetu do septetu. Odtąd tworzył i nagrywał z nimi muzykę, której stylistyka zmieniała się wraz z rozwojem artystycznej orientacji lidera (akustyczny i elektryczny mainstream, electric jazz, salsa). Występował z zespołami blusowymi. Brał udział w nagraniu kilkudziesięciu płyt w tym siedmiu autorskich, w nagraniach muzyki teatralnej i filmowej. Współpracował z liderami polskiej sceny jazzowej : T. Stańko, Z. Namysłowski, J. Muniak, J. Śmietana, S. Kulpowicz, K. Dębski, W. Karolak, J.P. Wróblewski oraz gwiazdami jazzu europejskiego i amerykańskiego : E. Kroner, B. Rosengren, H. Hartman, D. Friesen, M. Vivci, M. Stern, R. Rickert, M. Russel. Mfa Kera, K. Carr, C. Johnson. Laureat licznych nagród zespołowych i indywidualnych (m.in. Superstar na festiwalu w Munchengladbach). Z Karolakiem i Baronem utworzył The High Bred Jazz Trio (Trio Jazzowe Wysoko Urodzonych), a owocem ich współpracy jest nagrana płyta Dżem Jak Co Dzień.