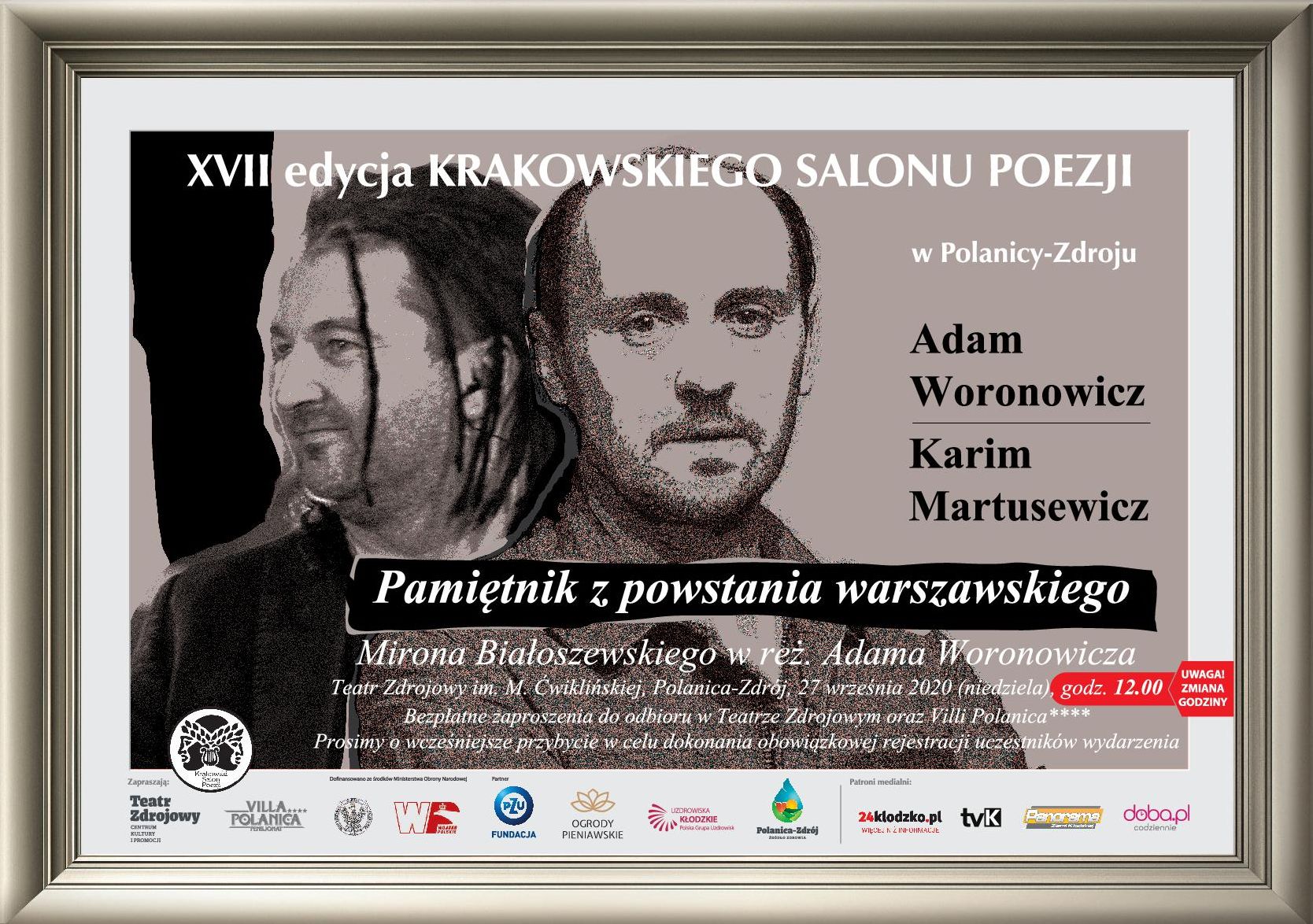 Adam Woronowicz przedstawi nam w wyjątkowy sposób wspomnienia z Powstania Warszawskiego.
Ogromny ekran oświetla pustą scenę.
Widzimy na nim filmowe kroniki z powstania.
"Historia przyszła do mnie, a nie ja do niej. I przeszła się po nas na fest" – tak zaczyna się oparty na "Pamiętniku z Powstania Warszawskiego" monodram, w reżyserii i wykonaniu znakomitego aktora.
O oprawę muzyczną zadba Karim Martusewicz, grając na gitarze i kontrabasie.
Przejmująco odmalowane przez Białoszewskiego na kartach "Pamiętnika" wydarzenia, fakty, prawdziwe postaci – to one grają tutaj główną rolę.
Nie scenografia.
Od euforii pod wybuchu powstania, po tragiczną klęskę – a wszystko to przekazane w poruszający sposób przez Adam Woronicza.