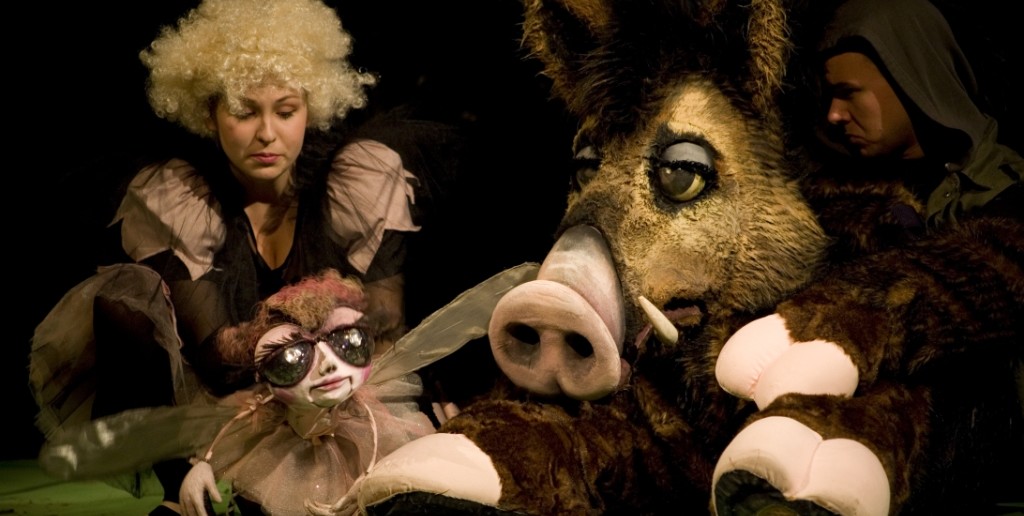 Zdrojowy Teatr Animacji w Jeleniej Górze
Martin Baltscheit
"TYLKO JEDEN DZIEŃ"
Reżyseria – Agata Kucińska
Przekład: Lilla Mrowińska – Lissewska
Scenografia – Anna Chadaj
Muzyka – Sambor  Dudziński
Asystent reżysera – Rafał Ksiądzyna
Obsada: Katarzyna Morawska, Diana Jonkisz, Radosław Biniek, Rafał Ksiądzyna

(..bajka o przyjaźni ponad wszystko..)
Bohaterami opowieści pt. "Tylko jeden dzień" są mieszkańcy lasu Lis i Dzik. Mają

zupełnie odmienne natury, lecz jedno ich łączy – słabość do pewnych latających stworzeń. Jętki jednodniówki  fascynują ich swoją delikatnością  i urodą, a jednocześnie zasmucają niezwykle krótkim, trwającym tylko jeden dzień, życiem. Pewnego

razu rodzi się jętka nieświadoma swego losu. Nasi bohaterowie zakochani w niej od pierwszego wejrzenia nie są w stanie wyjawić smutnej prawdy tej wyjątkowo ślicznej i delikatnej muszce. By ukryć prawdziwy powód rozdzierającego ich smutku wymyślają intrygę, która całkowicie zmieni krótkie życie muszki. Czy na dobre…?

"Tylko jeden dzień" to opowieść o nieuchronności przemijania, ale również o radości, którą można odnaleźć w każdym momencie życia. To także historia przyjaźni silniejszej niż śmierć.
Spektakl dla widzów od 5 lat, czas trwania spektaklu 60 min.
4 listopada 2015
warsztaty godz. 13.00, spektakl godz. 16.00
Bilety: 15 zł (u), 20 zł (n)